Thanks Zaira Hakeemshah!
Thanks Blogjunta!
Featured in Best and Popular Blogs Category!
Thanks Blog Adda!
Featured among Top Indian Blogs 2012 -13!
Thank you Blog Adda!
Listed among Top Travel Blogs 2013!
Awarded the Rotary Vocational Service Excellence Award 2013-14!
Top Indian Blog 2013-14!
Was invited to speak at the Rotary Club Joint Meeting about heritage and the work that Aalayam Kanden does!
Featured among the Top 31 Indian Travel Bloggers 2013-14! Thank you Hop Around India!
Thank you Blog Adda!
Felicitated at the Ponniyin Selvan Varalaatru Peravai Aadi Perukku Vizha!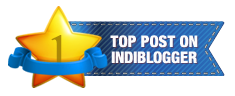 Thank you Indiblogger!
Featured in Indian Top Blogs for the third year in succession!
Stories on and around Harrington Road - Article that appeared on New Indian Express 29 June 2015
The Hindu 30 June 2015